Employment Discrimination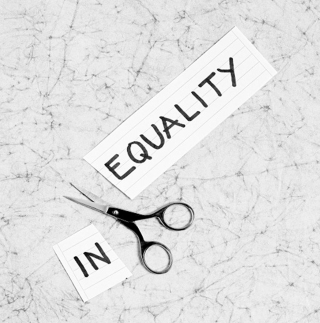 When faced with discrimination, the journey towards justice can be daunting and emotionally taxing. Understandably, if you or someone you know has been subjected to unlawful discrimination, it's vital to be aware of your rights and the protections available to you under the law. In this article, we delve into the protected classes under various U.S. discrimination laws, offering insights on the categories safeguarded, the evidence needed to establish a claim, and the potential remedies if discrimination is proven.
Protected Classes in Unlawful Discrimination
Several key groups or classes are protected under discrimination law in the U.S., as described by the Civil Rights Act of 1964, the Age Discrimination in Employment Act of 1967, the Americans with Disabilities Act, and other federal and state laws. These include but are not limited to:
Race or color: This includes protection from discrimination based on an individual's race or the color of their skin.
Religion: This refers to the protection for individuals against discrimination based on their religious beliefs or practices. It also requires employers to provide reasonable accommodations to religious beliefs.
Sex or Gender: This protection includes sex, gender, and gender identity. It also includes pregnancy and childbirth.
Age: This covers individuals who are 40 years old and above from age-based discrimination.
National Origin: Individuals cannot be discriminated against because of their country of origin or because they are from a particular part of the world.
Disability: This applies to people with physical or mental impairments that substantially limit their functioning. It prohibits discrimination based on disability and requires employers to provide reasonable accommodations for limitations created by physical or mental impairments.
Sexual Orientation: Laws also protect people from discrimination based on their sexual orientation.
Size of Employers Subject to Anti-Discrimination Laws
The federal anti-discrimination laws generally apply to employers with a certain minimum number of employees. For instance:
Title VII of the Civil Rights Act of 1964 and the Americans with Disabilities Act (ADA): These laws apply to employers with 15 or more employees.
Age Discrimination in Employment Act (ADEA): This applies to employers with 20 or more employees.
Small businesses that don't meet these thresholds may still be subject to anti-discrimination laws at the state or local level.
Evidence of Unlawful Discrimination
Identifying unlawful discrimination can be challenging, as it often occurs subtly. However, some common forms of evidence include:
Direct Evidence: This includes explicit discriminatory statements or actions.
Statistical Evidence: A pattern of outcomes that adversely affect a particular group more than others could suggest discrimination.
Comparative Evidence: If an employer treats similarly situated individuals outside the protected class more favorably, it may be a sign of discrimination.
Pretext evidence: If an employer's stated reason for an adverse employment action is not the real reason, but rather a cover or pretext for the real reason, the jury can infer that the real reason is discriminatory and therefore unlawful.
Remedies for Unlawful Discrimination
If a discrimination claim is upheld in court, the victim may be entitled to a range of remedies. These could include:
Back Pay: This covers lost wages due to discrimination.
Front Pay: This is compensation for future wage losses.
Reinstatement: The victim may be rehired in their old job or a similar role.
Compensatory Damages: These cover emotional distress and other non-economic harm.
Punitive Damages: These are awarded to punish the employer and deter future discriminatory behavior.
Attorney's Fees and Costs: The court may order the employer to pay the victim's legal expenses.
Conclusion
Unlawful discrimination causes serious harm. When proven, the law provides a remedy.
Employment Law Partners advise employees and companies about their rights and duties related to all forms of unlawful discrimination. We represent clients in cases involving terminations, suspensions, demotions, denials of promotion, hostile work environment claims, and other retaliation claims.
If you were the victim of discrimination, harassment, or retaliation in Ohio, you must file a charge with the Equal Employment Opportunity Commission (EEOC) or the Ohio Civil Rights Commission (OCRC) before you can file your case in court. We can advise you about which agency to file with, what to include in a charge of discrimination, and what to expect throughout the process. We also strongly recommend you contact us for legal advice as early as possible -- before reporting misconduct by your employer or before responding to an employee's complaint.
Employment Discrimination Articles