Public Sector Employee Rights in Ohio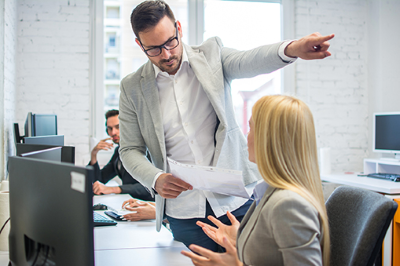 Public sector employment law in Ohio governs the relationship between public employers and employees at the municipal, county, and state levels, along with other specially created districts, such as public school districts. The Ohio Revised Code (ORC), case law, collective bargaining agreements, and constitutional law collectively form the bedrock of Ohio's public sector employment law. The framework is continuously evolving to adapt to changing societal norms, workforce dynamics, and legal interpretations.
Importantly, while public employees in Ohio have many of the same rights as their counterparts in the private sector – including protections from discrimination and retaliation – public employees also have some different rights. Most notable is the right of many public employees to request a hearing if terminated or suspended, and to appeal their termination or suspension to a civil service commission.
Public Employee Rights to Due Process
Certain Ohio public sector employees have a protected property interest in the continuation of their employment (e.g., civil service employees, public sector union employees, etc.) and are entitled to due process rights before a government, like the state of Ohio or its subdivisions. Due process rights ensure fairness in the procedures used to alter the employment relationship. The cornerstone of these rights is the right of a public employee to a hearing before a neutral person before their governmental employer can deprive them of any significant property interest, such as employment.
Procedural due process rights came from a landmark Supreme Court case called Cleveland Board of Education v. Loudermill. Essentially, Loudermill Rights require the employer to provide the employee with notice of the charges against them, an opportunity to request to review the evidence against them, and an opportunity to respond to the charges before a neutral decision-maker.
Public Employee Appeals to Civil Service Commissions and the State Personnel Board of Review
Unless covered by a union collective bargaining agreement, "classified" state and county public employees can appeal adverse job actions to a civil service commission. Adverse job actions include:
terminations,
suspensions,
reductions in pay or position,
reclassifications,
layoffs,
job abolishment,
involuntary disability separations, and
certain whistleblower matters.
Cities and some other governmental authorities can form their own civil service commissions. Non-union, classified employees who are not covered by their employer's civil service commission can appeal to Ohio's State Personnel Board of Review (SPBR).
Classified employees are generally those who have obtained their positions through a merit-based system, such as a competitive examination or a similar process, but are not covered by another state or local civil service system. Employees who are typically appointed or elected to their positions or who serve in certain confidential or policymaking roles, are "unclassified" and are not covered by a civil service commission or the SPBR.
To file a claim with a civil service commission, employees must submit a complaint form. The time to do so is short, typically between 10 and 90 days from the date of the adverse employment action, depending on the type of claim and commission. After receiving the complaint, SPBR or the commission will review the claim, possibly schedule a hearing, and then make a decision on the claim.
Rights of Public School Employees Under ORC § 3319.16
Many public school employees in Ohio have additional protections under the ORC § 3319.16. This law offers considerable safeguards for certain administrators and teachers, shielding them from arbitrary dismissals. These school employees can only be terminated for "good and just cause," and only after due process is afforded.
Before a board of education can terminate a contract, the law requires it to provide the teacher with a written notice, stating the reasons for considering termination. The teacher can then request a hearing before the board or a referee, where they can contest the allegations.
Rights of Public Employees to be Free from Retaliation
First Amendment
Finally, many public employees in Ohio are protected from unlawful retaliation by the First Amendment and Ohio law. Retaliation happens when employers punish workers for engaging in protected conduct.
The First Amendment protects employees from retaliation for engaging in free speech. Free speech rights extends to the workplace in certain circumstances. Courts will balance the employee's rights to comment on matters of public concern against the employer's interest in efficient public service delivery.
For instance, a public employee cannot be retaliated against for speaking out on matters of public concern, outside of the scope of the employee's usual duties, provided this does not disrupt the workplace. These rights, however, do not shield all speech. Personal grievances or comments not related to broader public concerns may not receive protection. Understanding the nuanced application of First Amendment rights in the public employment context is key to navigating potential disputes.
The First Amendment also supplements employees' right to be free from religious discrimination at work. It applies to any government entity that impedes this fundamental freedom, including public employers.
Whistleblower Rights
Public employees, whether classified or unclassified, may also bring certain types of whistleblower retaliation claims before SPBR. Pursuant to ORC § 124.341, public employees who suffer any disciplinary or retaliatory action for filing written reports regarding a "violation of state or federal statutes, rules, or regulations or the misuse of public resources," for which their supervisor has the authority to correct the violation, may file an appeal with SPBR within 30 days of receiving notice of the adverse action. Public employees may also have whistleblower rights under ORC § 4113.52, depending on the nature of the complaint. We recommend consulting with one of our attorneys immediately if you believe you have been punished for reporting any kind of malfeasance.
Conclusion
We represent every type of public employee in Ohio, including public school superintendents, principals, administrators, and teachers, municipal workers employed by counties, cities, townships and villages, university employees, and state employees.
Public employees often have due process and free speech rights that are not available to employees in the private sector. Our firm regularly represents public employees in Loudermill (or pre-termination) hearings. We also litigate claims of First Amendment retaliation based upon protected free speech.
We also assist federal employees with challenging disciplinary actions and removals in appeals before the Merit Systems Protection Board (MSPB), and with EEO claims of discrimination and retaliation. Federal employees should contact us immediately because of the short time to appeal to MSPB (30 days) or to initiate an informal EEO complaint (45 days).
We assist clients in preparing and filing formal EEO Complaints, participating in the EEO investigation, reviewing the Report of Investigation (ROI), administrative hearings before an EEOC Administrative Judge, appeals to EEOC's Office of Federal Operations (OFO), and filing civil lawsuits against the Agency in federal court.