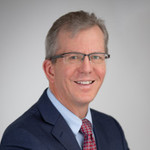 Neil E. Klingshirn
Partner
Neil is an AV rated Super Lawyer and Board Certified Employment law Specialist. He is a passionate, resourceful and tireless advocate who has represented individuals and companies in employment and business disputes for over 30 years.
Neil began his legal practice at Squire, Sanders & Dempsey in Cleveland in 1986. He practiced employment law with his own firm from 1993 until 2016, when he joined Employment Law Partners, LLC.
Education
Neil graduated with Honors from the Ohio State University College of Law in 1986. He was an Editor of the Ohio State Law Journal and a Founding Trustee of the Student Funded Fellowship.
Neil graduated summa cum laude and with University Honors from Kent State University in 1983, where he holds a bachelor's degree in Accounting. Neil was elected Executive Director of the Undergraduate Student Senate (i.e, student body president) in 1982. Kent State University recognized Neil's contributions in 1983 as the Outstanding Senior of the Year.
Community and Professional
Neil's peers have selected him as a Super Lawyer for 17 years and long ago honored him with an AV rating, signifying preeminence in the practice of law and the very highest ethical standards. Neil was among the first lawyers in Ohio to receive Specialty certification in Labor and Employment law.
Neil currently serves the employment law community as a Board Member of the Ohio Employment Lawyers's Association and as a founding Member of Protecting Ohio's Employees. Neil formerly served on the Ohio State Bar Association's (OSBA) Midwest Labor Law Conference Planning Committee and on the Employment Law Specialization Board. Earlier, Neil was the Chair of the OSBA Employment Law Section.
In his community, Neil has served in leadership posts on numerous boards and committees. He was the Chair of the Hudson, Ohio Personnel Advisory and Appeals Board (i.e., Civil Service Commission) and co-Chaired the successful merger of Hudson Village and Hudson Township in the 1990s. He has also served on successful Hudson School levy campaigns.
At St. Mary's Catholic Church in Hudson, Neil served as Vice Chair of the Finance Committee and co-Chaired a multi-million dollar capital campaign for a new sanctuary. Neil also assisted the Construction committee, both as a member and as an attorney.
Victories
The vast majority of employment claims are resolved through negotiation or settlement. The true test of a true employment lawyer, however, is his or her ability to prevail at trial. Neil has successfully tried bench and jury cases in state and federal courts where he has recovered substantial verdicts on behalf of discrimination and retaliation victims and has enabled his clients to secure their rightful place at work.
Please contact Neil at : Neil@employmentlawpartners.com
Articles by Neil E. Klingshirn
Education
J.D., Ohio State University College of Law, 1986, Cum Laude

B.A., Kent State University, 1983, Summa Cum Laude
Skills
Employment Litigation
Non-Compete Agreements
Unemployment Compensation
Contract Negotiation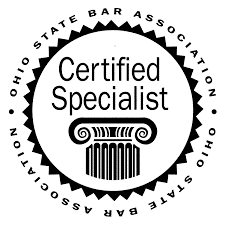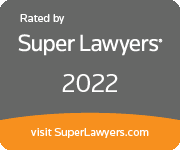 10.0Superb