Employment Laws Protecting Federal Employees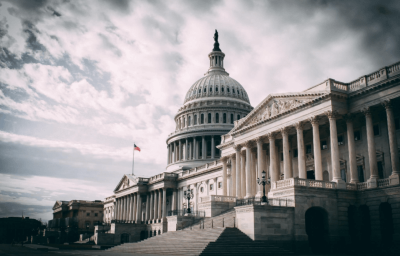 The United States government is the largest employer in the world. While U.S. laws protect its employees from discrimination, retaliation and other workplace wrongs, the laws that do so are distinct from those that protect employees in the private sector, and those that protect employees of state and local governments. Laws protecting federal employees include the Civil Service Reform Act (CSRA) of 1978, and unique provisions in Title VII of the Civil Rights Act of 1964 and the Rehabilitation Act of 1973 that apply only to federal government employees.
Federal employment law is based on a "merit system." The U.S. merit system prohibits a wide range of discriminatory and unfair employment actions. Federal employees can pursue discrimination and retaliation claims through specialized Equal Employment Opportunity procedures. In addition, federal employees can challenge adverse employment actions, like terminations and suspensions, through the Merit System Protection Board (MSPB). The MSPB functions in ways similar to state and local civil service commissions.
Federal employment laws have specific and complex procedures for enforcing federal employee rights. Our federal employee legal practice helps federal employees understand their rights, navigate these procedures and vindicate violations.
Laws protecting federal employees from discrimination and retaliation
Federal employees who believe they've been subjected to workplace discrimination or retaliation can file Equal Employment Opportunity (EEO) complaints. EEO complaints can cover discrimination due to race, color, religion, sex, national origin, disability, or age. Harassment based on sex, race or other protected status is itself a form of unlawful discrimination under federal employment law.
Federal employees can also file EEO complaints alleging retaliation. Federal employment retaliation occurs when federal employees suffer an "adverse employment actions," such as a termination or suspension, because they engaged in a protected activity, like filing an EEO complaint. Federal employees may also file EEO complaints alleging genetic information discrimination or pregnancy discrimination.
How to file Federal Employee EEO Claims
Filing an EEO complaint as a federal employee is a multi-step process. Initially, federal employees must contact an EEO counselor within their agency. Importantly, this must happen within 45 days of the alleged discriminatory act. The purpose of this preliminary step is to attempt an informal resolution through counseling or alternative dispute resolution.
When federal employees timely contact an EEO officer but the matter is not resolved informally, they can file a formal complaint with the agency that allegedly discriminated against them. If the agency dismisses the complaint or the employee is not satisfied with the agency's decision, they have two choices. One, they can appeal to the Equal Employment Opportunity Commission (EEOC), the federal agency responsible for enforcing federal EEO laws. Or two, they can bring their case in federal court.
Federal employees who want to appeal unsatisfactory decisions to the EEOC must do so within 30 days of receiving the final decision from the agency. The EEOC appeal process primarily involves a review of the agency's investigative file, and legal arguments submitted by the parties. In some instances, the EEOC will permit additional discovery and a hearing, but those are not guaranteed. . If the EEOC finds that discrimination occurred, it orders appropriate relief, which may include reinstatement, back pay, attorney's fees, or other remedies to put the complainant in the position they would have been in had the discrimination not occurred. Additionally, it orders the agency to correct the discriminatory practice and may impose other corrective measures. If the EEOC does not find discrimination or retaliation, federal employees have 90 days from receipt of the EEOC's decision to file a lawsuit in a federal district court.
Federal employees who want to bypass an EEOC review can go directly to a U.S. District Court lawsuit. This option is available either 90 days after receiving the agency's final decision on your complaint, or after 180 days have passed from the date of filing the formal complaint if there has been no final action taken by the agency. A federal case is heard by a federal judge, and potentially a jury, who weighs the evidence presented by both the employee and the federal agency. The court determines whether unlawful discrimination or retaliation occurred and decides the appropriate relief if the plaintiff prevails. This can also include compensatory damages, back pay, attorney's fees, and potential injunctive relief.
Merit Systems Protection Board (MSPB)
The Merit Systems Protection Board (MSPB) is an independent, quasi-judicial agency that protects federal employees from adverse employment actions. Adverse actions (called "prohibited personnel practices") in federal employment law are significant and detrimental changes in duties, responsibilities, or working conditions taken by management. These include:
Removal: Dismissal or firing from the position.
Suspension: Temporary removal from duty, without pay, typically for disciplinary reasons. A suspension of more than 14 days is considered an adverse action.
Reduction in Grade or Pay: Lowering the employee's grade level or rate of basic pay.
Furlough: Temporary leave of absence or reduction in hours/days of work without pay.
Demotion: Reduction in rank or status, often accompanied by a decrease in pay or grade.
Reassignment: Moving an employee to a different position, especially if the new position is less desirable, less prestigious, or involves less responsibility.
Denial of Promotion: Denying an eligible employee a promotion to a higher position or grade level.
Involuntary Retirement: Forcing an employee to retire, often for performance or disciplinary reasons.
Negative Performance Evaluation: A formal assessment that adversely impacts the employee's job, such as by making them ineligible for promotions or raises.
Revocation of Security Clearance: If the job requires security clearance, revoking it can constitute an adverse action as it effectively prevents the employee from continuing in their current position.
Employees can appeal from adverse actions to the MSPB, which also has jurisdiction over whistleblower retaliation cases under the Whistleblower Protection Act (WPA), and Uniformed Services Employment and Reemployment Rights Act (USERRA) cases.
Mixed Cases
Sometimes EEO claims intersect with prohibited personnel practices. A "mixed case" used in federal employment law describes a complaint or appeal that contains both a claim of an adverse action appealable to the Merit Systems Protection Board (MSPB) and a discrimination claim. For example, if a federal employee is fired (an adverse action) and believes that the reason for their firing was their race or age (a discrimination claim), this would be a mixed case.
One unique aspect of mixed cases is their procedural complexity. Usually, they commence at the agency level, where an employee files a complaint with the agency's EEO office. If the employee is dissatisfied with the EEO decision, they can then appeal to the MSPB. However, an alternate path exists where an employee can bypass the agency's EEO and file directly with the MSPB within 30 days of the adverse action. Mixed cases can also be brought in federal court, bypassing both the EEOC and MSPB.
Mixed cases within the MSPB present unique challenges due to their dual nature. Navigating these cases requires comprehensive knowledge of federal employment and discrimination laws, as well as deep understanding of MSPB procedural rules.
Other Information for Federal Employees
Federal sector employment law can be complex and nuanced. In addition to EEO and MSPB claims, federal employees may also have rights and claims under the Federal Labor Relations Authority (FLRA), Office of Special Counsel (OSC), and other administrative bodies.
Moreover, some federal employees may also have rights under the Fair Labor Standards Act (FLSA), Family and Medical Leave Act (FMLA), and other federal employment laws. The interaction between these various laws, regulations, and administrative bodies can be challenging to navigate. Therefore, it is recommended that federal employees consult with experienced employment lawyers if they believe their rights have been violated or if they are facing significant disciplinary action.