Unemployment Benefits
Obtaining Your Ohio U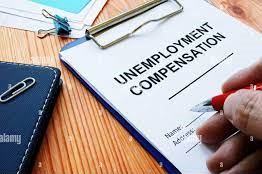 nemployment Compensation Benefits
Unemployment compensation beneftis are a critical lifeline for those who have lost their jobs through no fault of their own. It serves as a temporary source of income, aiding people as they look for new employment. In Ohio, the Department of Job and Family Services (ODJFS) is the state agency responsible for handling unemployment benefits. This article details how you can obtain the Ohio unemployment compensation benefits.
Who is Eligible for Unemployment?
To be eligible for unemployment compensation in Ohio, you must meet certain criteria:
Monetary Eligibility: You should have sufficient weeks worked and a threshold amount of earnings during your "base period," which is typically the first four of the last five completed calendar quarters before you filed your claim. If you are not "monetarily eligible," ODJFS will stop its inquiry there and will not review the reason for your separation.
Job Separation: You must be unemployed through no fault of your own, as defined by Ohio unemployment compensation law. The easiest way to show "no fault" is a situation where an employee is laid off due to a lack of work. Claimants who are terminated for some kind of performance reason or in connection with discipline can sometimes qualify for unemployment, depending on the circumstances. Although it is harder to qualify for unemployment when you quit, there are certain situations where unemployment compensation is available despite a quit.
If ODJFS determines that you were separated from employment "without just cause," it will allow your claim. If ODJFS determines that you were separated "with just cause," it will deny your claim.
Ability and Availability: Once your claim is allowed, you must establish eligibility for benefits on a weekly basis. To establish weekly eligibility, you must file your weekly claim either online or over the phone, answering all questions truthfully. At a minimum, you must be able to work, available for work, and actively seeking work.
How to Apply for Ohio Unemployment Compensation Benefits
Applying for unemployment compensation in Ohio involves the following steps:
File a Claim: You can file your claim online at the official ODJFS website or by phone. Click HERE to review online information published by ODJFS. You'll need to provide all of the information requested, such as your Social Security number, driver's license or state ID number, your employment history for the last 18 months, and your dependents' Social Security numbers and dates of birth, if applicable.
Answer Fact-finding Questionnaires: After you file your claim for benefits, ODJFS will send your employer a questionnaire to gather information about the reason for the separation, among other things. ODJFS may also send questionnaires to you to gather information necessary to evaluate your claim. Watch your online account carefully and answer any questionnaires in a timely manner.
File Weekly Claims: Each week, you need to file a claim detailing your job search activities, any income earned, and any job offers received. This can be done online or by phone. Be sure to keep good records of your job-searching efforts.
NOTE: It takes ODJFS about 3-4 weeks to process and adjudicate a claim for unemployment benefits. This is because the ODJFS processor assigned to your claim has to gather and evaluate the information you provide and the information your employer provides. Keep filing your weekly claims while you await the Initial Determination of your claim.
What are Reasons to Deny Unemployment Benefits?
Several circumstances could lead to the denial of your unemployment benefits in Ohio. Some common disqualifying reasons include:
Voluntary Quit: If you quit your job without good cause, you might be disqualified from receiving benefits.
Terminated Due to Misconduct: If you were fired due to dishonesty, violation of company policy, or other forms of misconduct, you may be denied benefits.
Terminated for Poor Performance: If you were let go because your employer thought you were not meeting the requirements of your job, your claim could be denied.
Refusal of Suitable Work: Declining a reasonable job offer can result in disqualification.
Non-Availability for Work: If you are not able, available, and actively seeking work, you could be denied benefits.
Appeals from an Initial Denial of Unemployment Compensation and Beyond
If your claim for unemployment compensation is denied, you have the right to appeal the decision. Here are the steps of the appeal process:
Appealing an Initial Determination: Either party may appeal an Initial Determination within 21 days from the date it is issued. ODJFS publishes the deadline for appealing at the very bottom of the determination. Appeals can be filed online or by mail or fax. It is best to keep a record of what you submit in your appeal or in response to your employer's appeal, if applicable.
Director's Redetermination: If a party appeals from an Initial Determination, the other party has an opportunity to submit information to ODJFS in response to the appeal. Once ODJFS has gathered information from both sides, it will issue a Director's Redetermination. This process takes about 3-4 weeks.
Appealing a Director's Redetermination: Either party may appeal a Director's Redetermination within 21 days of the date of the determination. At that point, your case file will transfer to a separate agency, the Unemployment Compensation Review Commission (UCRC), which will hold a hearing.
UCRC Hearings: The hearing will be held by telephone before a UCRC Hearing Officer. The Hearing Officer will review the evidence in the file from ODJFS and any other evidence the parties submit. The Hearing Officer will also take sworn testimony from both sides. Once the hearing is over, the Hearing Officer will issue a written decision. Written decisions are usually issued within one to three weeks of the hearing.
Appeals to Full UCRC Commission: Either party may appeal a Hearing Officer decision within 21 days of the date it is issued. The first step is to file a Request for Review with the UCRC, which asks the UC Commissioners to review the case. Their review is discretionary, meaning the Commissioners are not obligated to review the case. If the Commissioners do review the case, they can reverse the Hearing Officer decision, leave it as is, or send it back for a new hearing.
Appeals to the Common Pleas Court: If the UC Commissioners deny review or otherwise uphold the Hearing Officer's decision, either party may appeal to the Court of Common Pleas. Common Pleas appeals must be filed within 30 days of the full Commission's ruling on the case. Common Pleas appeals are very difficult to win because they are administrative appeals and there is no opportunity to present new evidence or testimony. The UCRC sends the certified record, including a transcript of the hearing, to the Court and the parties write briefs, arguing their positions. The Ohio Attorney General's office represents the UCRC and advocates for the Hearing Officer decision.
Conclusion
Ohio's unemployment system can be complicated at certain points in the process. The attorneys at Employment Law Partners assist claimants with various steps in the process by:
Answering fact-finding questionnaires
Appealing denials of claims
Responding to appeals filed by employers
Representing you at a UCRC hearing – this is actually the best time to have a lawyer because the appeal options after the hearing are not ideal!
Contact us to help you obtain the unemployment compensation benefits to which you are entitled.